There is no shame in using the Amazon Echo is 2018, as the device is pretty much relevant today, and you can enjoy all the features without any issue. But, in order to do so, you will have to get started with the device in the right way.
Are you using Amazon Echo in 2018? Well, it's better late than never, so if you have finally decided that you are going to buy and use Amazon Echo now, then there are a few things you need to know regarding how to get started with Amazon Echo and Alexa.
After your Amazon Echo has arrived, you might have looked at the quick-start guide, but beyond the basic setup, are you aware of the things that you need to do when you begin to operate your new Amazon Echo? Well, this what we are going to discuss today.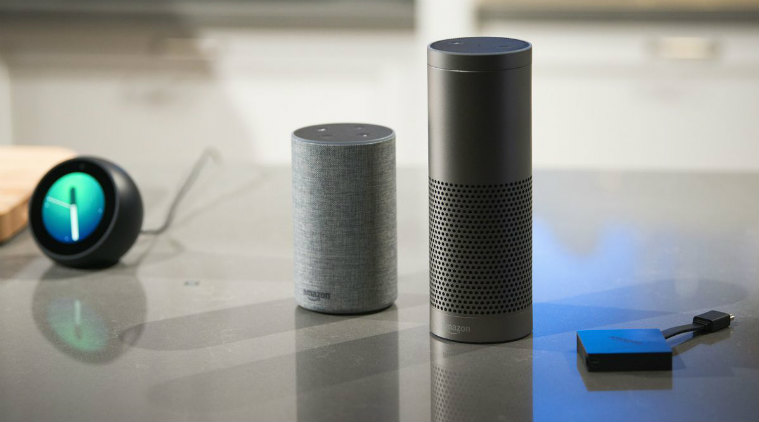 The main highlight of the Amazon Echo is its virtual assistant named 'Alexa'. When you begin to use Amazon Echo, you will find that the entire functioning is based around 'Alexa', and Amazon Echo is just a medium to connect you with the incredible 'Alexa'.
Let us go through the top things that you can do when you have just started to use Amazon Echo.
Set up Amazon Echo with Alexa app or a web browser
You can download Alexa app from Google Play Store or Apple App Store, but if there is some issue setting up Echo that way, then you should perhaps use the web-based browser interface. Get in touch with 'The Device Support' to know more about how to set up Amazon Echo using a web-based browser interface.
Set a default music service on your Echo
Amazon Echo sports a decent speaker, which gives you the ability to access your Amazon music library. This means you can play any music file that you've purchased from Amazon. Moreover, many other platforms can be used to play music.
Sort out Amazon Echo 'Flash Briefing'
If you have asked 'Alexa, What's New?' and have gotten the answers that you were not looking for in the first place, then you can fine-tune the 'flash briefing' option in your Amazon Echo.
Sync Alexa with your Outlook, iCloud and Google Calendar
Amazon Echo can be extremely useful at helping users stay updated with their 'to-do list' and the device also help manage all day-to-day activities. You can connect your Outlook, iCloud or Google calendars with Alexa to easily check as to what is happening as of now.
Download a number of interesting Alexa skills.
Connect Alexa to your smart home devices.
Change the Alexa wake word.
Adjust media and alarm volumes
Bar Alexa voice purchasing from Amazon
There are a number of other things that you can experience with Amazon Echo. However, in order to enjoy your time with Amazon Echo, you must first ensure that the device has been properly set up. There are certain steps that you need to perform in the same way as those are given on the official website.